Acupuncture in Williamsburg
Optimize Your Body's Systems
Acupuncture is a system of health and healing that originated in China over 3,000 years ago. A wide variety of people can benefit from acupuncture. Dr. Daniel Shaye has trained with leaders in the field and is fully qualified by the Virginia Board of Medicine to practice acupuncture.
Acupuncture offers a variety of benefits and has been proven to help many conditions, including;
Pain control (acupuncture analgesia)
Reducing muscle spasm
Arthritic disorders
Neurological disorders
Digestive disorders
Ob/Gyn disorders
Stress reduction and addiction treatment
Headache
Knee pain, including osteoarthritis
Low back pain
Shoulder pain
We can see you today – Call us at (757) 229-4161 now!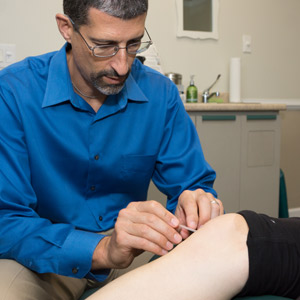 Dr. Daniel Shaye

Traditional and Needle-free Acupuncture
The needles used in acupuncture are monofilaments. They are single-use, sterile, disposable solid filaments about the same size as a human hair. It's common that many patients don't even know when an acupuncture needle is inserted.
When appropriate, we also offer non-needle methods including electro-acupuncture, applying a gentle current to stimulate the points. We may also apply fingertip pressure, called acupressure.
Ready To Get Started?
Our office is in-network with many insurance plans, and we have flexible financial options for uninsured and under-insured.
Call us at (757) 229-4161 or book an appointment online now!

Book Your Appointment Online

Acupuncture in Williamsburg, James City County VA