Chiropractic Care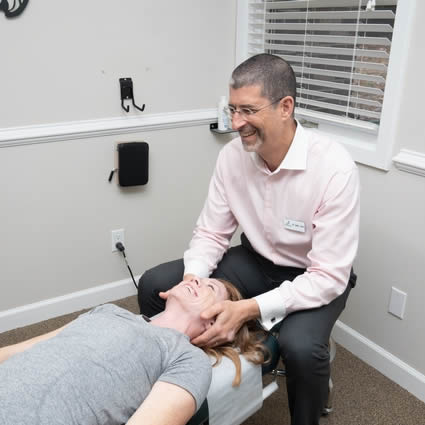 Chiropractic literally means "hand practice." Dr. Shaye's talented and well-trained hands, combined with years of experience and study, are here to help you get true HEALTH care. Though drugs and surgery have their time and place, why rely on extreme measures when more conservative options are both safe and effective?
We find the underlying causes of your problems, and address those so you can discover your true potential.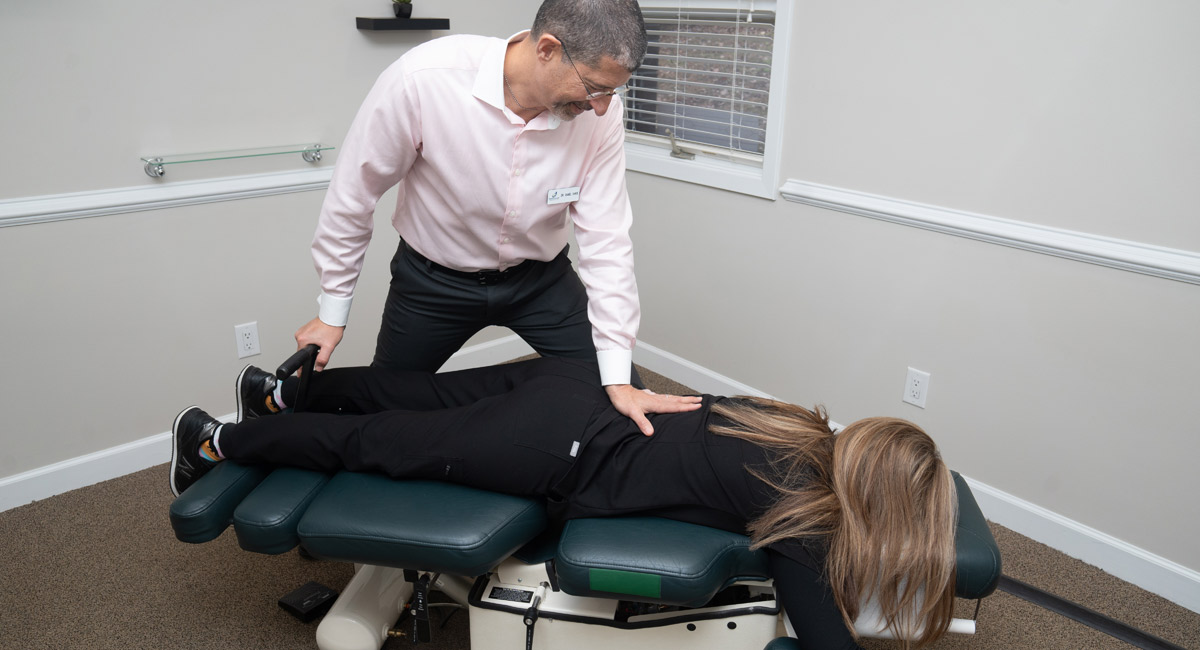 You Don't Have to Accept Pain
Chiropractic is beautifully simple. Your central nervous system coordinates your entire body, from your ability to move, coordinate movements, feel pain, even digest food. By removing any interference to this master system, your body can work at its highest potential. Don't think that discomfort and sickness are part of aging or are inevitable – they don't have to be. Allow us to help you do what you want to do, living your best life and exploring your true potential.
There are many benefits of chiropractic care. Research shows that chiropractic patients live better, have fewer surgical procedures, use fewer drugs and have an overall higher quality of life.
New to Chiropractic?
We understand that you might never have seen a chiropractor before. You may have questions, or even concerns. We're looking forward to welcoming you to the Performance Chiropractic family!
Dr. Shaye is well-versed in clearly explaining what we are doing, why we are doing it, and answering your questions. He has over 20 years of experience and has about 60,000 patient visits to his credit.
Our patients refer their friends and family, because they've come to trust us. We've treated moms, dads, moms-to be, kids, and just about every profession under the sun.
Our oldest patient was 97, and we have techniques for newborns, seniors and everywhere in between, including highly competitive athletes.
We work to earn your trust, treating you as we'd want to be treated. The Golden Rule isn't just an idea here; it's a way of life.
Techniques Suited to You
Dr. Shaye is skilled in a variety of modern and classic chiropractic adjusting methods. We'll tailor our work to your particular needs and comfort level.
Diversified. Our primary technique, this hands-on adjusting method involves adjusting or manually manipulating joints to help them move better. Your full body can be addressed, including your neck and back, hips, ankles, feet, shoulders, elbows, wrists and hands. Joints that move better function better, last longer, react quicker, and are less stiff.
Cox Flexion-Distraction, aka Cox Distraction-Decompression. A gentle system of getting the needed nutrition to discs and related joints, especially useful for the lower back. It's great for those needing a lighter approach who have disc problems or spinal stenosis, as it gently opens up space for your nerve roots.
Activator Methods®. When indicated or requested by patients, this handheld device can be used in place of hands-on adjusting. A rubber tip delivers a gentle impulse, producing movement of stuck or malfunctioning joints, and freeing up the related nerve function.
Additional Solutions for Your Healing
We may offer the following as part of your prescription:
Ergonomic and lifestyle counseling
Nutritional advice
Contact Us
Discover what we can do for you! Contact us today. If you have insurance that might assist you with your bill, we'll file it for you. You can count on the same high quality service that has made us the doctors of choice for two generations. Convenient free parking, a stellar on-time record, and a friendly and caring staff await you!
CONTACT US

Chiropractic Care | (757) 229-4161