Acupuncture in Williamsburg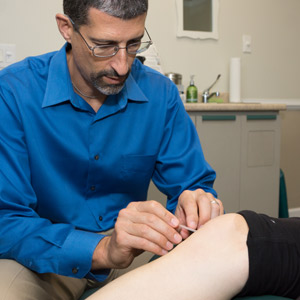 Acupuncture is a system of health and healing that originated in China over 3,000 years ago. A wide variety of people can benefit from acupuncture.  Dr. Shaye has trained with leaders in the field;  and has earned the tile "Fellow of the International Academy of Medical Acupuncture," with qualification by the Virginia Board of Medicine to practice acupuncture.
Optimizing Your Body's Systems
There are Eastern and Western explanations of how and why acupuncture works. Eastern views focus on the body's energy ("chi") and removing energy blockages or tamping down energy excesses so your body functions to its full potential. Western views on acupuncture focus more on the nervous system, the endocrine system, and blood flow.
There are a variety of benefits of acupuncture. According to the World Health Organization (W.H.O.) there is scientifically valid evidence to support its use for:
Pain control (acupuncture analgesia)
Reducing muscle spasm
Arthritic disorders, including but not limited to osteoarthritis and rheumatoid arthritis
Neurological disorders
Digestive disorders
Ob/gyn disorders
Stress reduction and addiction treatment, including smoking cessation
Headache
Knee pain, including osteoarthritis
Low back pain
Shoulder pain
Other conditions
Traditional and Needle-free Options
The needles used in acupuncture are monofilaments.  They are single-use, sterile, disposable solid filaments about the same size as a human hair. They're nothing like the injection needles at allopathic (medical) doctors' offices, which are much larger to accommodate a hollow core. When a trained acupuncture practitioner is at work, it's common that many patients don't even know when an acupuncture needle is inserted.
When appropriate, we also offer non-needle methods including electro-acupuncture, applying a gentle current to stimulate the points. We may also apply fingertip pressure, called acupressure.
If you have insurance that might assist you in paying your bill, we'll file it for you. Keep in mind that we don't just recommend care based on what insurance covers — we base it on what you need and your desired outcomes.
Our office is in-network with many insurance plans, and we have flexible financial options for uninsured and under-insured. Schedule your appointment today, and connect to your true potential!
Acupuncture in Williamsburg | (757) 229-4161