Sports Chiropractic in Williamsburg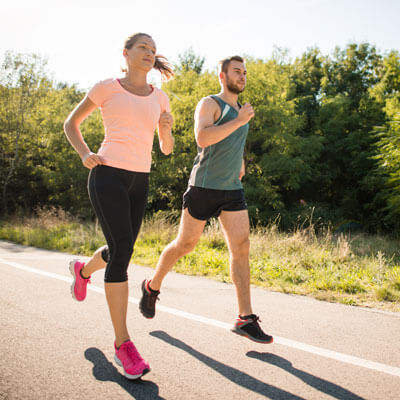 As a former competitive runner with experience in (and love of) triathlon, basketball, and (Shotokan) karate, Dr. Shaye understands the stresses athletes face at every level. It's one thing to understand joints and anatomy, but understanding the athlete's mindset is something completely different. Our patients know our doctor 'gets' them, and will help them get back to doing what they love.
NEW PATIENTS

The problem isn't your sacroiliac joint, it's that your "40 and over" basketball team are defending champions, your game is coming up, and you tweaked something. That's what has you jazzed, the idea of you looking at that trophy and repeating as a champion. Not your sacroiliac joint or "body part." Yes, we'll focus on fixing injured parts; but what we're really fixing is your ability to do what you love.
How We Help You
At Performance Chiropractic, we have provided healing services for recreational athletes, weekend warriors, national champions, and even Olympic medalists. Dr. Shaye is credentialed as a Certified Chiropractic Sports Physician since 1996 by the American Chiropractic Board of Sports Physicians, and also has level one specialty training in Chiropractic Rehabilitation from the American Chiropractic Rehabilitation Board. His fellowship in acupuncture (F.I.A.M.A.) and training in dry needling add value for athletes who need these specialized methods.
Dr. Shaye is an expert at discovering the root of your pain… and correcting it. He is highly skilled in motion palpation, and both spine and extremity (foot, ankle, knee, shoulder, etc.) adjusting to give you the relief you need to achieve your goals.
Results You Can See
Intense activities like running, triathlon, CrossFit®, and even Pickleball can involve a huge investment of time and energy. When injuries occur, it can feel devastating. We have supported many athletes (tons of them runners) and helped them experience the thrill of crossing their finish line healthy and smiling.
More importantly, we help people realize they don't have to accept limitations because of age. They've seen the orthopedist, done physical therapy, and even gone to other chiropractors. When they come to us, they're not always sure what benefits to expect and are thrilled when their pain is reduced – or relieved. Now they can get back to the activities they love, and be around the people they enjoy spending time with.
Stop Suffering
Frustrated? Tried other remedies or even professionals who couldn't help? It's time to call the practice that's helped over 100,000 people find relief. Make the commitment to taking care of your body. It's the only one you'll get.
Schedule your appointment today!
CONTACT US

Sports Chiropractic Williamsburg, James City County VA | (757) 229-4161