New Patients at Performance Chiropractic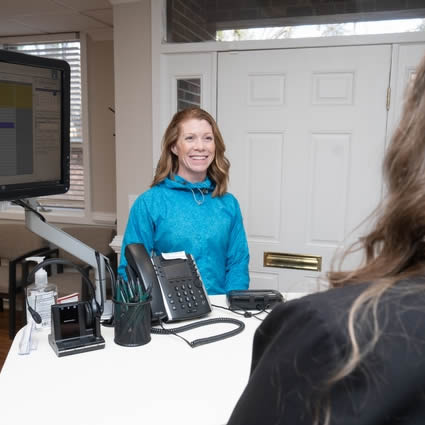 When you walk into Performance Chiropractic, the first thing you'll notice is the smiling face of one of our team members warmly greeting you (by name!). You're being welcomed into your future, your potential and your new extended family. Please help yourself to refreshments, and know that you'll be seen promptly. We always respect your time.
Though we collect the same basic information any medical office requires, expect to be treated differently. You're an individual, not a number or a "condition." We're here to assess your unique needs and to treat you as a unique person.
NEW PATIENT FORMS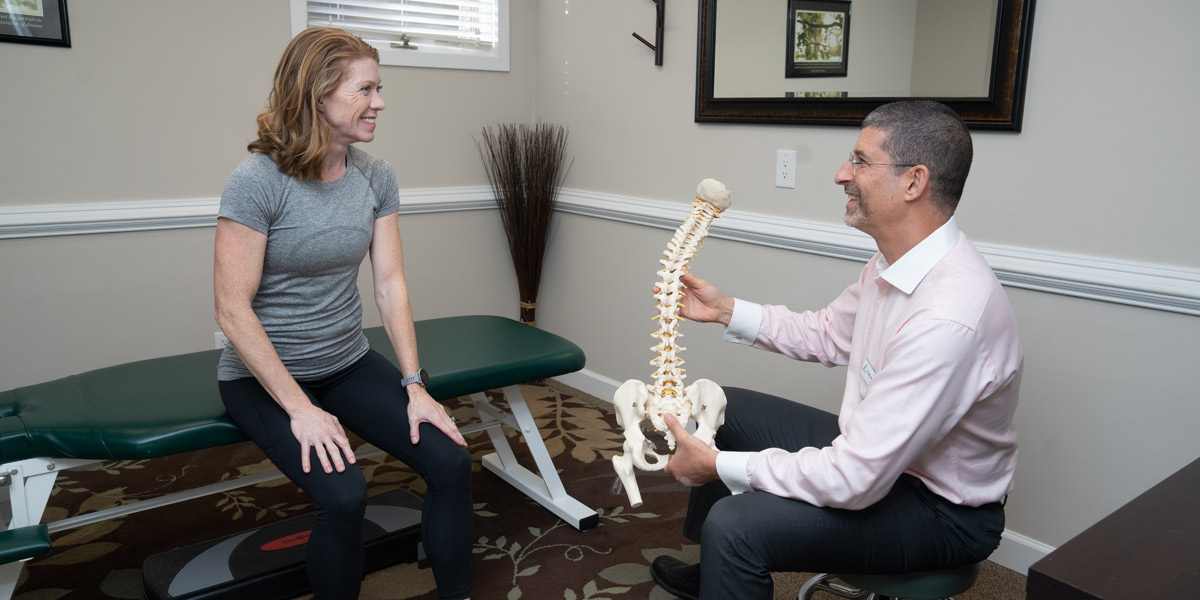 Getting Started
You'll be escorted to a private room where we'll learn more about your medical history, discuss recent injuries, and examine areas of concern.  We want to know your goals and concerns, and address them.  Dr. Shaye will do a thorough examination to determine:
Your particular problem
What the cause of that problem is
What solutions will suit you best
We'll relate the findings of the exam to you, answering all your questions and discussing all your options. You'll then receive your first treatment. Your care plan might include chiropractic adjustments, acupuncture, or a combination of approaches.  Most of our patients receive exercises and/or advice on what to do at home or at work to help make success more likely.  Our staff will schedule your treatment plan according to the doctor's prescription.
New patient visits typically take 45=60 minutes.
CONTACT US

Subsequent Visits
If you're on an active chiropractic treatment plan, your following visits will take about 15 minutes in total, or 30 minutes if you're receiving acupuncture. You'll receive your treatment and complete any therapeutic exercises with one of our technicians — and then we'll get you back to living your life.  Patients don't live to see us, they come to us so they can live life to the fullest!
Guiding You to a Brighter Future
When you become a patient, we'll help you through three phases of care as you work toward optimal health. You're ALWAYS in control of your care!
To get maximum benefit, here are your options:
Our main focus is getting you out of your "rut." We'll typically see you for 2-3 weeks before assessing your progress and making any needed course corrections. Patients in this phase typically report decreasing pain, if pain is what brought them in.
Let's keep a good thing going! In this phase the body has started to "learn" a better pattern. This phase is where we help you lock in the new, better ways of moving and being. Patients in this phase are typically getting back to work, play, sport, and proper function.
This stage focuses on health and your true potential, not just pain and disease. We want to make sure your quality of life stays at the highest levels in the coming years and decades. You see the dentist to maintain your teeth, and change the oil in your car to prolong its life. Why not keep your whole body functioning at its best, and reap the rewards of a healthy and successful life!
Do I Have to Go for the Rest of My Life?
Nope! You always have a choice. Your body is your home for the rest of your life. We want to empower you take care of it. How long you choose to take advantage of the power of chiropractic and/or acupuncture is up to you.
We believe that health care is a partnership. Chiropractic isn't a substitute for taking great care of yourself when you're not here in our office Hopefully you have many habits that are good for you: Getting proper sleep, a healthy diet, regular dental care, proper hydration, etc. Many of our patients choose Wellness Care as part of a healthy lifestyle, with checkups to STAY healthy, perform well, and age gracefully.
We seek to empower you with knowledge, educating you on every visit in evidence-based ways to maintain your health. Periodic workshops are also available, such as educational classes or gait analysis to help you walk, run, and move more efficiently. Like our Facebook page, and stay in the know!
Insurance Coverage
As part of our commitment to providing exceptional and affordable chiropractic care, we'll file your insurance for you. If you have Medicare, an Anthem Blue Cross Blue Shield PPO, or any Blue Cross Blue Shield PPO products (federal or any state), we'll file and accept the "in-network" rate according to your contract. If we are non-participating with your network, we can still file with them for you convenience; and for uninsured or underinsured patients, ask us about our discount plans!
Same-day appointments are always welcome. Contact us today!

New Patients at Performance Chiropractic | (757) 229-4161