Sports Chiropractor in Williamsburg
Welcome to Performance Chiropractic
Williamsburg chiropractor Dr. Daniel Shaye opened Performance Chiropractic in 1996. He's been helping Williamsburg athletes perform at their best ever since.With years of experience and advanced training, Performance Chiropractic stays on the leading edge to help you reach your optimal health.
We provide modern chiropractic care, and offer many additional natural healing solutions including acupuncture, and physiotherapy.
Connecting You to Your True PotentialSM
Dr. Shaye practices what he preaches, and works out daily. He was the 1997 Colonial Road Runners Grand Prix Overall Champion and staged comebacks in both 2011 and 2012, finishing second overall. In 2011 he placed 155th in the over-40 Master's category at the USA Track & Field Club Cross Country National Championship in Seattle, Washington. At age 45 he ran his first marathon, finishing 221st of 19,620 finishers at the Marine Corps Marathon.
Are you ready to achieve peak performance?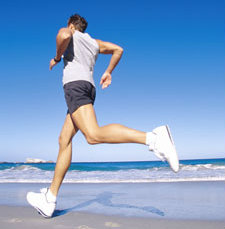 Performance Chiropractic is accepting new patients.
We offer same-day appointments, and accept most insurances.
Call (757) 229-4161 or book an appointment online now!

PATIENT TESTIMONIALS

Through regular maintenance treatments with Performance Chiropractic, as well as specially targeted treatments on my neck, I have been able to stay relatively pain free and maintain a very active lifestyle.

Dr Shaye is awesome and his staff is awesome . All my questions get answered they are always on time I never wait long at all . Very friendly I highly recommend this practice to anyone.

Dr. Shaye is exceptional at what he does! Thank you for your care.

Friendliest staff I have ever encountered in a doctor's office!

This has made a difference for sure. 

Very informative session with great results. Thank you for the attention I received.

Wonderful first visit. I felt comfortable and felt better almost immediately.

I suffered from severe headaches and lower back pain for 2 years. I had a difficult time sleeping and sitting for long periods. After my first series of adjustments my headaches and lower back pain were alleviated. Now I only come in for healthy wellness maintenance.

Performance Chiropractic has improved how my body feels and how I treat my body. Everyone is friendly and professional.

Feeling very safe and hopeful at this practice!!!!

My first experience in doing this was great. I felt totally at ease after talking with everyone. I am looking forward to continued great service and improving my health.

Dr. Shaye is a very kind and caring doctor. I am very confident in his abilities as a chiropractor.

Very friendly people and did not seem to be rushing through my appointment.

On September 21st, Dr. Daniel Shaye used kinesiotape on my forearm to relieve the pain that I was having in my elbow (due to tendonitis.) By Friday, September 25th, I wanted to participate in bowling with some friends. Whoops! I had temporarily forgotten about the pain. Thanks, Dr. Magic!

Wonderful atmosphere and friendly staff!

Dr Shaye listened to my concerns and addressed them. Him and his staff were very friendly and helpful.

I had too much pain; To play golf was a strain. But help came my way When I found Dr. Shaye. Through his nurture and care, My discomfort is rare. And most thrilling for me: Now I'm back on the tee!

Thank you for giving me the confidence that we can treat and greatly improve my pain/back problems.

I started seeing Dr. Daniel Shaye a month ago for neck and shoulder pain that was keeping me from cycling & kayaking. After a month of manipulation & soft tissue work I was able to successfully move into the "Wellness Care" phase — and win 1st place female in the Paddle for the Bay race! Thank you Dr. Shaye!

I was experiencing a lot of headaches, and I'm not one to pop pills for pain. Dr. Shaye worked wonders (and still does). I'm headache free now!!

Very comfortable atmosphere. Everyone is very nice and most helpful.

Book Your Appointment Online

Chiropractor Williamsburg, James City County VA